EDU consultant, Brad Sprague!
Brad started his teaching, coaching, and administrative career
45 years ago in Wellpinit, WA. His career has afforded him the privilege
to teach at all grade levels 3-12 and is currently teaching in an online
program and is the Executive Director for the Washington Association
for Learning Alternatives the past five years.
His expertise falls in program development, establishing communication
links with districts/students/families/communities in the developing of
the program, curriculum development, instructional models/strategies,
and culminating with positive outcomes for students. His focus centers on student learning outcomes dependent on personalized learning goals.
Brad has been invested in alternative learning for the past twenty years as an ALE high school principal and teacher. He has spent the past fifteen years working with his ALE colleagues and OSPI designing guidance to support school districts in their endeavors creating outstanding models and compliance.
EDU consultant, Kent Graham!
(Ken't info is coming soon…)

EDU consultant, June Swanson!
June started the River HomeLink High School Program in the Battle Ground School District over 23 years ago. June was a recipient of a Teachers-That Make-a-Difference award in the District. She has recently retired from serving as a teacher/advisor/Clark County Cascadia Technical Academy liaison.Her specialty is working in an advisory capacity with families to meet graduation requirements, using study skills and thematic approaches to learning, scheduling classes and courses with Running Start and Skills Centers, and matching home and school learning environments so that a student is enjoying learning, successful, and applying practical life skills.
June worked in various administrative positions in the academic field while earning a Business Education degree from the University of Alberta, Edmonton, AB Canada.  She later obtained a professional certification designation for the State of Washington from Seattle Pacific University.

EDU consultant, Kelly Eiseman!
Kelly's interest in education began when she first started volunteering in the multi-aged classroom of a very small one school district with her children.  There she noticed how different each and every student learned. That beginning evolved into a paraeducator job where she partnered with the classroom teachers differentiating instruction, supporting students as well as working teaching small groups.  The Superintendent encouraged her to go to school and become a certified teacher. 
She began her teaching career at a private christan school teaching middle school science and worked in that setting for two years.  That opportunity gave her the chance to learn about the educational system outside of the public school system.
She was then invited to teach in a local public school district at one of their ALE schools.  She began teaching some of the school's stand alone classes and moved into their program classes and onto being a team leader at that school.  This is her 11th year working with this school.
Working in the school's program classes has allowed her to work directly with families; the parent-teacher and student.  Working with that teaching and learning unit allows relationships to be built which includes the knowledge of the student's learning style and needs as well as the parent's skill set.  Trust is created and allows her to bridge gaps that the parent-teacher needs help with through ideas as well as resources that might help.
Her goal is to help families navigate the learning processes for their student(s), to facilitate successful learning, and inspire the students and families to a natural love of learning.

EDU consultant, Adam Strachan!
Adam started his career in education fifteen years ago in the Tigard-Tualatin School District teaching AP US History, Economics, Government and Physical Education while also coaching four sports.  He has spent the last five years in high school administration in the state of Oregon working closely with leaders around the state to learn the most up to date and effective strategies for delivering high quality education to all students.  Amongst many other achievements he has worked with teams to develop and implement 9th Grade Success Plans, Schoolwide AVID, Trauma-Informed practices, and PBIS strategies. Adam believes his primary role as a leader is to serve staff and students by providing support and removing barriers to teaching and learning.  He believes that relationships, relevance, and rigor are fundamental to student motivation and learning. This belief is directly aligned with the vision of Strike EDU and he will always bring a solution focused approach to his interactions.


EDU consultant, Amy Beykovsky!
Amy started her teaching career 16 years ago in Molalla, Oregon teaching Health and Physical Education. She coached and advised clubs throughout her career and knew the most successful students are the ones who have made a connection in some way. Amy always felt something was missing, there had to be another way to meet the needs of students who were dropping out, or just struggling to fit in.  Charter schools were absorbing a few students, and online schools were becoming more popular, but it seemed as though there was nowhere for them to go to meet their own educational needs.
In 2017-2018, Amy began looking for a change in her own career path, and came across a very interesting job post for an Alternative School in the Battle Ground School District in Washington State. It was perfect, still teaching high school students Health and Physical Education, but this position also allowed her to work in a different capacity advising students and their families. Both the teaching and advising part of this position allow her to build relationships around what is needed for each individual student and watch them grow in a program where their needs and graduation requirements are being met simultaneously. 
Amy is currently the lead teacher of the online program in her school working closely with K-12 teachers, support staff, parents and administration to meet the individual needs of all students in their program. 
EDU consultant, Chelsea Milauskas!
Chelsea knew from a young age that she wanted to be a teacher. For the last ten years she has provided data-based instruction for primary students in Oklahoma, Colorado, and Washington states. She has her Master's degree from Concordia University in Curriculum and Instruction with an emphasis in Literacy Coaching. She completed her National Board certification in 2017. 
Chelsea has worked closely with parents in the traditional public school setting, as well as in an alternative learning model to support student learning both at school and at home. She has a deeply relational approach with students, families, and teachers. She believes that all students can and will succeed when provided with the unique supports they require. 
Meet our Strike EDU founders:
Jay K Hockensmith
STRIKE SERVICES INC
President, Founder 

"Committed to excellence through integrity, credibility and accountability."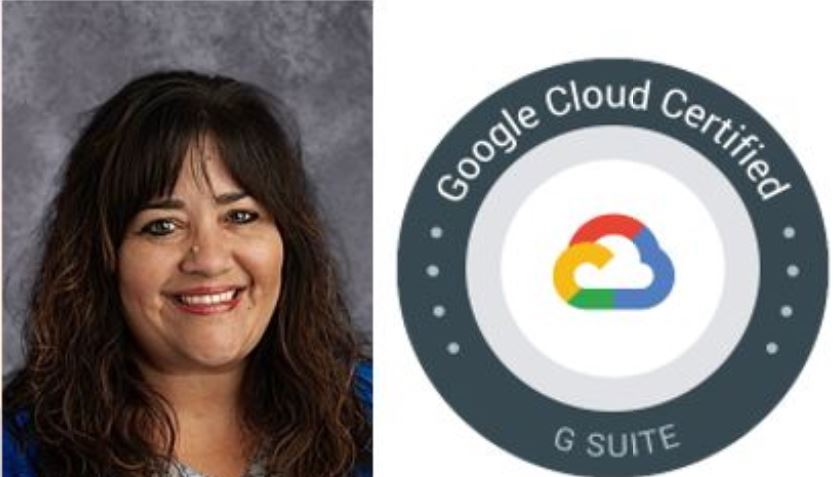 Shahla T Lodhie
STRIKE SERVICES INC
Vice President, Co-Founder
"Committed to serving people and
improving the lives of others."